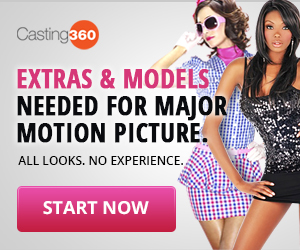 Do you have what it takes?
Seeking Extras For Movies, TV Shows, Music Videos and More!
An Extra is a person who fills out the background scene of a movie, television show or commercial shot. Extras can be used to create a concert crowd, the non-specific soldiers in a war epic, or people on the street passing by the main actors or action. Extras play a very important role. As an Extra, it is your job to make the scenes look more natural and convincing. Numerous Hollywood stars started as Extras!